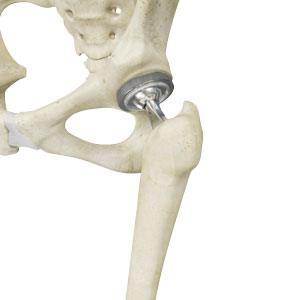 Hip replacement surgery is the care for the arthritic or post-traumatic conditions that cannot be treated with conservative techniques. The procedure is initiated with anesthesia and then involves an incision followed by removal of the arthritic and damaged femoral head and replacement of the surfaces with high molecular weight cross-linked plastics and ceramics.
The implants are attached to the bone with titanium components textured to grow on to the bone. We do not use glue or cement. Classic hip replacement uses a posterior approach used in the care of the obese or the patient with complex bone loss or deformity. In almost all cases, there are no restrictions or precautions after the procedure.
Hip replacement surgery takes about 2 hours. The patient then moves to the recovery area for approximately 2 hours, next to the floor or home in the outpatient setting. The stay is overnight at the hospital. After discharge, the patient goes home with therapy services provided at home for a time. The follow-up visit is in our office at six weeks with Brian Johnson, Nurse Practitioner, for an x-ray.